Each of our Slim Fit Shirts is designed as a unique product. We don't simply develop fabrics and apply uniformly to a block – we craft each unique shirt, adding depth to the overall impression through the application of key accents and contrast features. These shirts are versatile: perfect for wearing with a suit, or in less formal outfits, but strong enough to be worn in isolation. In fact they work very well as transition pieces: remove the tie and unbutton to expose contrast details in the inner collar and placket, achieving an impression of layered style that looks less like you've stumbled out of the office, and more like you're dressed perfectly for wherever you need to be.
This season we've worked on refining elements of classic British style, drawing on well-loved design elements and reconfiguring them for a subtler, smarter, more contemporary look. Bruce, for instance, takes the classic dimensions of the windowpane check, and reduces the scale to achieve something smarter, more understated, and somehow more dignified.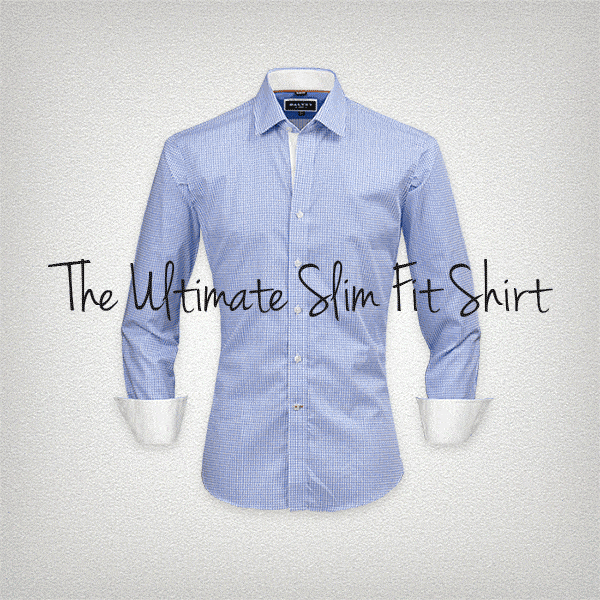 Caird proceeds from the classic Tattersall – a staple of the country gentleman's wardrobe – but renders it in cool blue and navy (as opposed to more traditional browns and greens), on a micro-twill weave, and a at a much-reduced scale. These changes give the fabric an urban, contemporary feel, while the predominance of white and the proportions of the Tattersall pattern allow it to recall the classic British stylistic elements from which it was inspired.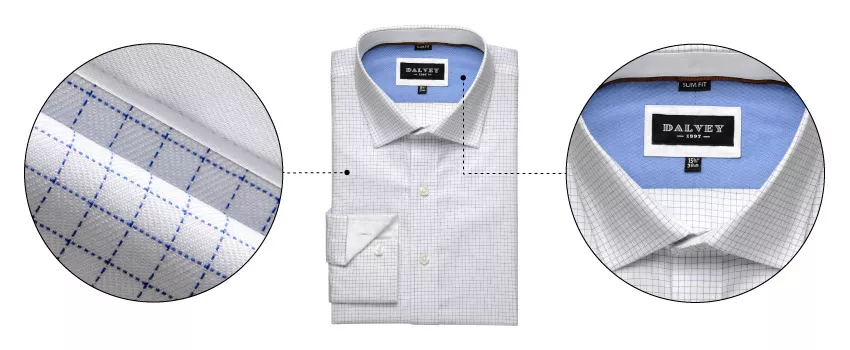 In Cattanach we've created a super-subtle Glen Urquhart or Prince of Wales check, rendered in white and near-navy. This shirt has some of the relaxed appeal of chambray, while being considerably more formal: an effect produced as the emergent softness - or almost chalky, casual feel - is constrained within the formal geometry of the complex check weave.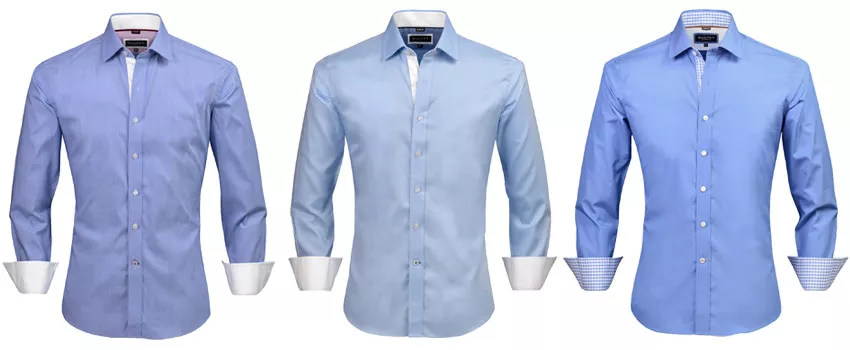 Cattanach | Donachie | Cassels
Donachie revises the classic herringbone. Herringbone weaves can sometimes have a tendency to produce a loose, overly soft drape after laundering several times. Donachie's super-fine herringbone is constructed on a scale and with a tension that allows it to avoid this issue. In another attempt to improve on the more traditional herringbone, the small repeat scale of the fabric's pattern help to give the shirt a more understated, restrained, impression, as the herringbone is lending textural richness to a mid-to-sky-blue – as opposed to foregrounding the pattern itself.

Cattanach | Donachie | Alexander | Carson
Alexander and Carson, too, take the classic houndstooth and, respectively, shrink and refine it. The interlocking white and mid-blue of Alexander's puppytooth create a satisfyingly bold but contained contrast; Carson features a crisp and striking dobby weave composed of micro-chevron repeats. It's a fabric in which the almost-navy and white elements contrast strongly, allowing it to have that visually arresting "pop", while the scale of their interaction is such as to keep things relatively understated.
As usual, we've favoured micro-twills over poplins for their superior drape, enhanced opacity, and greater textural depth. Cowan combines a crisp white micro-twill with the lively but tasteful addition of blue and navy Tattersall contrasts in the inner cuffs, inner collar-band and inner placket.
When designing with pink it's important to get the hue and saturation right. Too strong, and too much red, and you end up with something too "piggy"; too little colour, and too much blue tonality, and you end up with something that's so cold as to no longer be pink. The fabric of the Donaldson shirt gets the balance just right, and its execution on a super-fine twill guarantees that satisfying drape and opacity.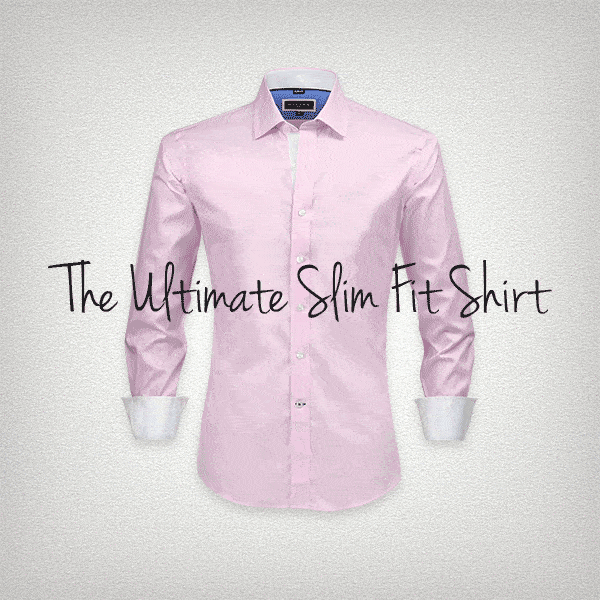 I hope you like our latest range, and find styles that work for you. As always, please send us any comments, addressed to customercare@davey.com. We'd love to hear your thoughts!
All the best,
Neil