Last year we introduced the White+ range of Slim Fit shirts, which combined a silky white micro-twill with contrast accents in the inner placket, inner collar, and cuff interiors, together with subtle accents such as the coloured stitching of the final placket button. These shirts were great for presenting a crisp, cool aesthetic in the office, which could be transformed by undoing the top button for a seamless transition into the evening.
Our latest collection draws on the success of the layered effect of the White+ range: each shirt combines a formal exterior with contrast details that combine to form a unique character. As ever, we've worked to achieve subtle effects, using richly textured fabrics and versatile colours.
One of the great things about designing such a wide variety of accessories and apparel is that we often find that techniques and discoveries derived from one area can be deployed in another. The power of colour combinations, and their capacity to create unique personalities, is something we've drawn on many times – from cufflinks to handkerchiefs, and from pocket watches to wallets. Take one of our latest styles: Cullen. A luxuriously silky ice-blue micro-twill gives it a fresh, bright, formal exterior; but the combination of the contemporary navy accents – in a refined, densely woven, more formal interpretation of a classic chambray – gives the shirt a character that's both tougher and more relaxed.
Even the addition of a contrast white to a coloured fabric can help to frame the base colour, enhancing its vibrant effect – as is the case in Hudson, in which the pale, cool pink somehow becomes more exuberant with its white contrast and subtle burgundy details.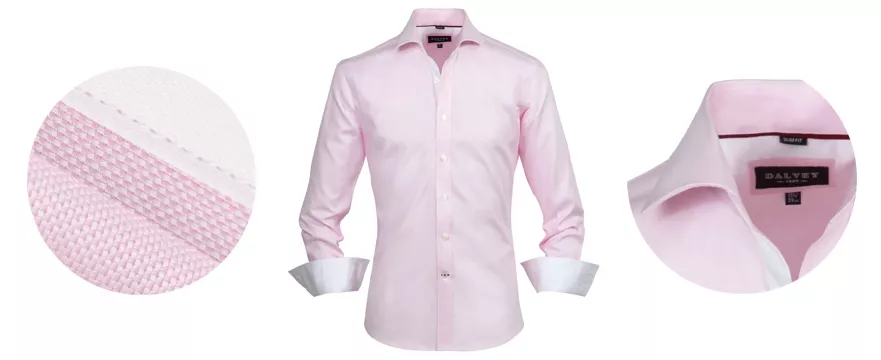 We've included a couple of Winchester styles in this latest collection. We've always found that white collars and double cuffs enable us to use more striking base colours or patterns: the white tones down the overall impact, while adding a layered effect that contributes to a powerful overall impression. You can see this in Turner – with its smooth, almost creamy sky-and-white stripes – and in Lawrence, with its bold French blue poplin.
As usual, we've worked with richly textured fabrics. Texture gives you a point of interest without being overbearing; it's great for achieving subtle but impactful styles. Some of the most striking textures we've used in the current range can be found in the micro puppytooth of Ross, and the innovative dobby of Fraser – both of which are combined with cool, minimal white poplins.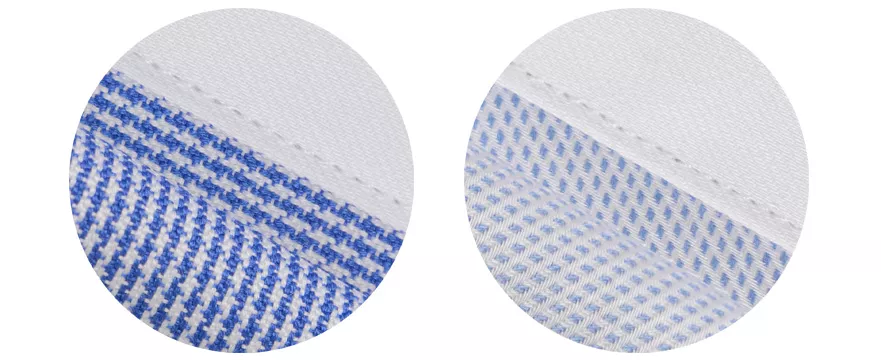 I hope you like this latest range – it's been satisfying for us to bring it to life, as the process has drawn on years of honed experience across a range of skills: in weave, pattern, fit and detail design. One of the great things about the collection is that it's as well suited to the office as the evening, and features shirts that can be worn with a suit, a jacket, under knitwear, or simply paired with jeans or chinos. We'd love to hear which styles are your favourites (not least because it would help us settle the arguments that have riven the design department): as ever, write to us at customer-care@dalvey.com.
All the best,

Neil