This season's fabrics are rich with textural detail, with two-fold yarns of different colours interblending to create complex weaves that combine overt simplicity with vibrancy and depth. Take a look at the fabric close-up shots to see how shirts like Dow and Brodie bristle with colours combined in intriguing dobby weaves, or how Purcell arrests the attention with a strikingly contrasting chevron-take-on-a-puppy-tooth.
Dow | Brodie | Purcell
Arthur | Lucas | Carrick
We've maintained our signature focus on interestingly textured solid colours combined with vibrant contrast elements - ensuring that the new introductions are perfect for both formal and more relaxed occasions. Notable elements are the three complex dobby weaves employed in Arthur, Lucas and Carrick - the last of which blends sky, mid-blue and pink to create a blue that's vibrant with textural richness, while white, pink and wine contrast accents help to pull out its constituent colours and add points of unique difference to this versatile shirt.
Arrol | Connell | Morren
We've introduced three strong white shirts each of which combines a superfine micro-twill with contrasting elements that allow for that seamless transition from the office to the evening.
One of the most popular of the new introductions so far has been Saunders, which combines a vibrant, upbeat gingham in mid-blue and white, with white contrast fabric and subtle brown accents in the collar tape and the stitching of the final placket button. It's these kind of tiny additions that give depth to the shirts, and allow them to stand alone - as well-dimensioned characters in their own right, so to speak.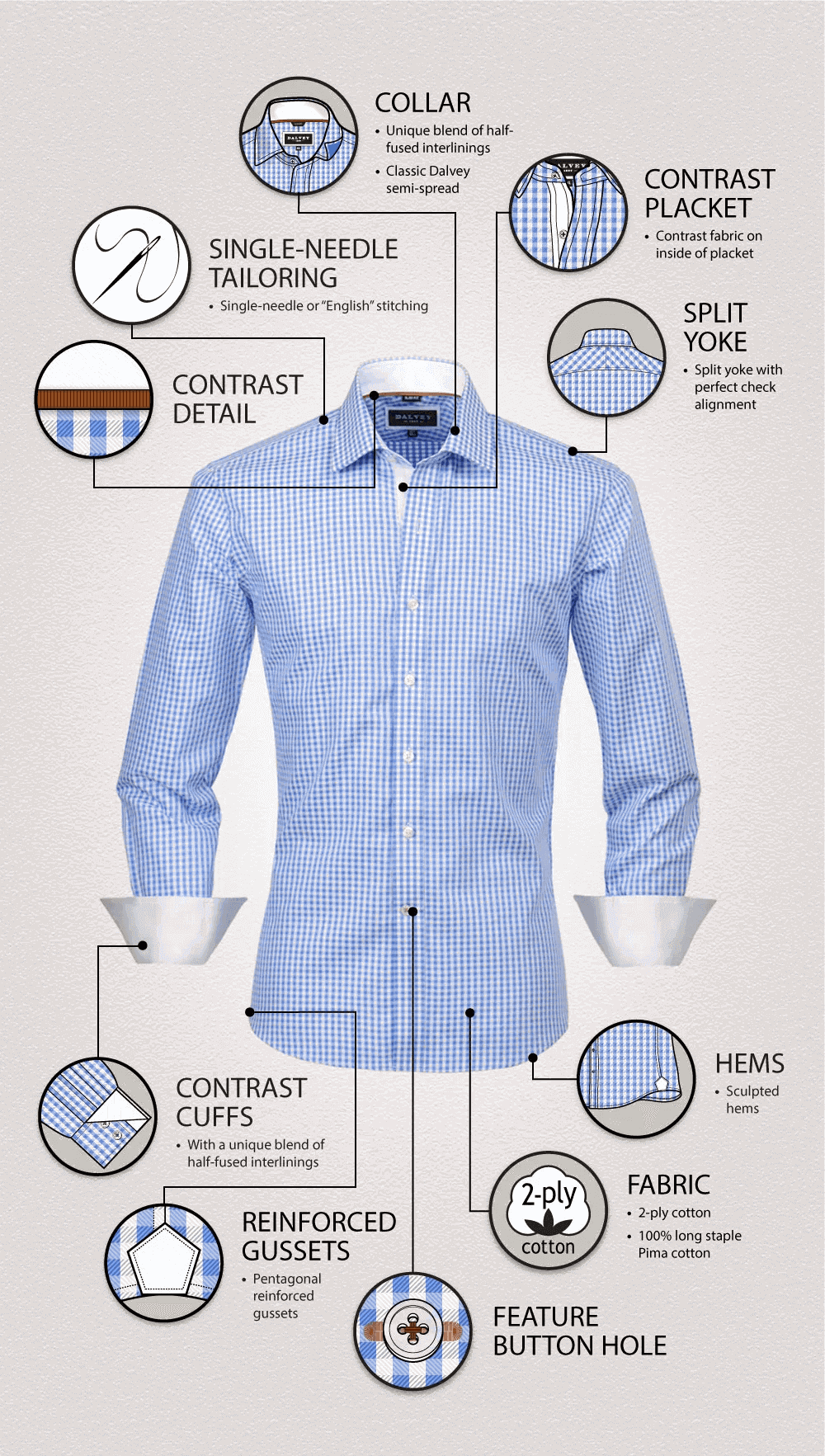 The same effect can be found in Hawson: it's a relatively classic shirt, combining a cool pink micro-twill with white inner cuffs, placket and collar, but it's really lifted and enlivened by the burgundy accents on the collar tape and lowest button stitching.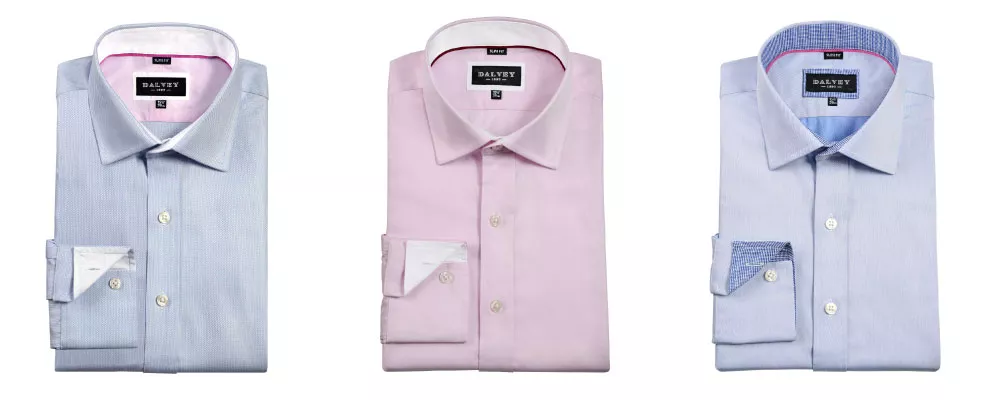 Carrick | Hawson | Dickson
We hope you like this latest collection. As usual we've emphasised versatility: these are shirts that you can wear with a suit, knitwear, casual tailoring or on their own. Button up your cuffs or roll them back; wear with a tie or with an open neck - however you style this range, the signature Dalvey Slim Fit will ensure you'll look great: emphasising broad shoulders tapering to a slim waist for a masculine, tailored look.
All the best,
Neil