Gentlemen's accessories are often overlooked.
It's been great to see how men over the last few years have increasingly paid attention to aspects of personal style, but while in general we're becoming more dapper, the finishing touches are often overlooked. Small accents such as distinctive socks and uniquely printed pocket squares can really transform an outfit, while a pair of precision-engineered cufflinks or a striking timepiece can both contribute to an overall look, and be really satisfying in themselves.
This seems important: design should be functional, but it should be something more – it should be pleasurable, and, frankly, fun. Throughout our range you can find pieces – such as our Artisan Razors – that are all about transforming the routine, the everyday, the quotidian, into something uplifting.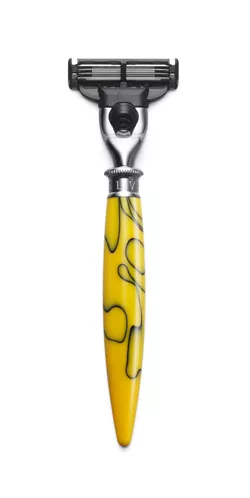 Our drive to accessorise the modern gentleman isn't about frills – it's not about decoration or ostentation. It's about saying that life should be enjoyed, and about recognising the pleasures of great design. Consider your wallet: is it slim enough for you, or does it create a bulky, minor irritation (every single day)? Does it give you a small but dependable sense of satisfaction and appreciation when you take it out of your pocket? It ought to: not because you'd be brandishing it for all to see, but because it should be a reliable instance of your appreciation of great design.
Credit Card Case & Money Clip, Carbon Fibre
At the risk of being overly contemplative, it's actually about equipping yourself with items that you've chosen with care – pieces that you can rely on to contribute functionality to your life, and which are, in their own way, talismans: daily instances that are expressive of your own personal taste and aesthetic appreciation.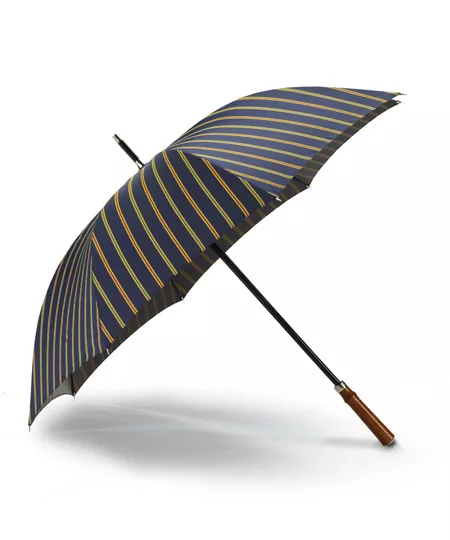 Sporting Umbrella, Blue Stripe
At Dalvey we've always been more interested in "style" than "fashion". The distinction's maybe arbitrary, but we use it to refer, respectively, to those things that are modish, transitory – even faddish – and those that have a more enduring appeal. Actually it's a little more than that: style's more about aesthetic pleasure, whereas what we're referring to as fashion is more referential – it's part of a conversation. In itself the conversation is interesting, valid, and part of cultural life; but it's not what we focus on: as ever, we're driven by the desire to equip discerning, independent-minded men.
We've had years of experience in designing, crafting, refining and using gentlemen's accessories. That last one's important: we use everything we make – we joke about being "walking adverts", but it's crucial to really get a sense of what's great about a design, and what could be improved. We've broadened the range as we've become impatient to cover more aspects of a complete lifestyle, and we've refined it over years of being active in markets all over the world.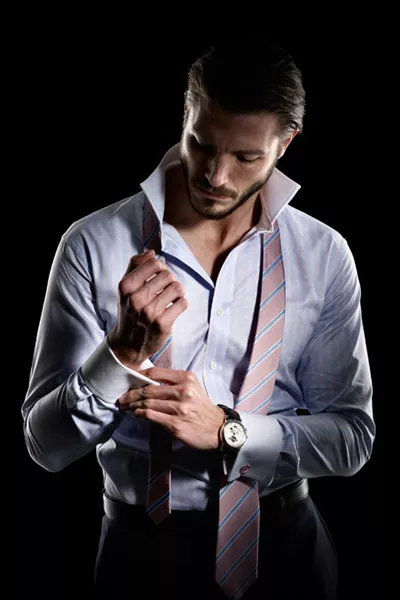 I'd like to invite you to check out the Design section of our site to explore some of the main areas we work in, and to read about some of the motivations and inspirations behind the range.
Lastly: it's almost Christmas! We'll be showcasing a few gift-buying guides on the front page of the site, and in our regular newsletters. We've tried to curate selections that hang together and suit a range of unique style identities. Hope you enjoy them.
All the best,
Neil
Neil Grant
Director