Men's gifts can be notoriously tricky to get right, and Valentine's Day is no exception. Too much? Too little? Right style? Personal enough?
Too personal? We thought we'd help you out with a few suggestions and guidelines…
Small and simple
For a small but thoughtful gift that'll be used frequently, consider a money clip. You can have it engraved with a name, initials, or a message, and don't need to worry too much about whether or not it'll suit his personal style. If you're pretty confident that you know what'll go with his outfits, consider a card-holder-money-clip: this can also be engraved and is sure to be appreciated if he could do with slimming down his wallet.

Torque Money Clip | Continental Wallet | Voyager Money Clip | Insignia Wallet
Apparel accessories like socks and ties work too, though a pocket square's particularly good: bright, graphic, and supremely fun. Take note of the colours he favours and see if you could add an exciting accent to one of his favourite ensembles.
Something special
If he likes the outdoors, sporting events, and a good single malt whisky, you can't go wrong with an iconic Dalvey flask: the ideal gift for the modern gentleman. Perfect for engraving a personal message, it's a great gift as it's something to be used on fun occasions: weddings, matches, assorted adventures!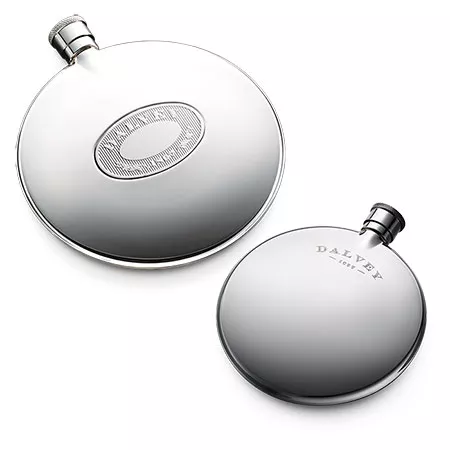 Shaving articles have the advantage of being used every day. We've tried to ensure that our shaving collection helps to elevate a quotidian activity into something enjoyable – why not start the day feeling good as you prepare to face the world? For smaller gestures our Artisan razors are great; for something more substantial, go with a shaving set, complete with razor, brush and stand.
Artisan Razors | Classic Shaving Set
Something really special
If you're feeling especially appreciative of the man in your life, consider a beautiful timepiece. Our latest collection of wrist watches is bold, masculine and stylish, combining classic gentlemen's style with design-led contemporary detailing. If you're confident in getting the style right the gift will be hugely appreciated – any doubts, get in touch with us at customercare@dalvey.com, or
+44 1349 884 111: we'll be delighted to try to take some of the angst away!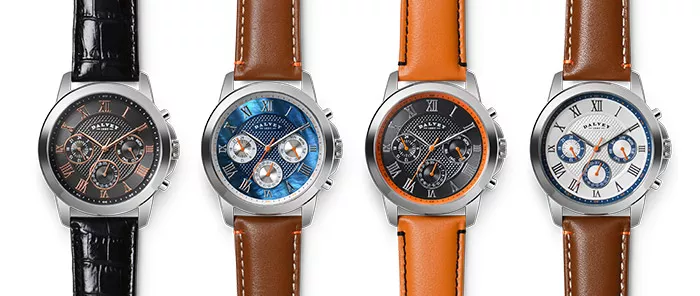 Nocturna | Voyager | Salamander | Caelus
Good luck, and all the best,
Neil