With our latest range of pocket watches we wanted to design a collection that would have a real point of difference: refined, and drawing on classic design features, but with a contemporary edge and unique, idiosyncratic characters.
Actually it wasn't just about creating a great range: it was about reinvigorating this classic gentlemen's accessory. While it's been great to see discerning men getting sharper over the last few years, we felt that while more attention's been paid to tailoring and apparel accessories – such as pocket squares – the pocket watch hasn't had the kind of contemporary, design-led renaissance that we felt it deserved.
We've brought together design elements from our range of wrist watches, as well as from our unique desk and travel clocks: rich colours, stunning mother of pearl faces, textural richness, and meticulous detailing. They're elegant, but they're also fun: it was really important for us to make this range exuberant, engaging, and reflective of our wider obsession with making men's accessories as uplifting as possible.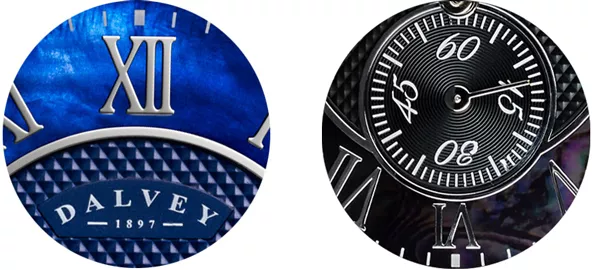 details of Blue and Black Mother of Pearl Pocket Watches
Two of our Full Hunter styles employ coloured mother-of-pearl: the inky, nacreous "Black", which, when it catches the light, has a striking polychromatic effect; and the stormy Blue – inspired by our powerful Blue Sedan, Voyager and Odyssey clocks.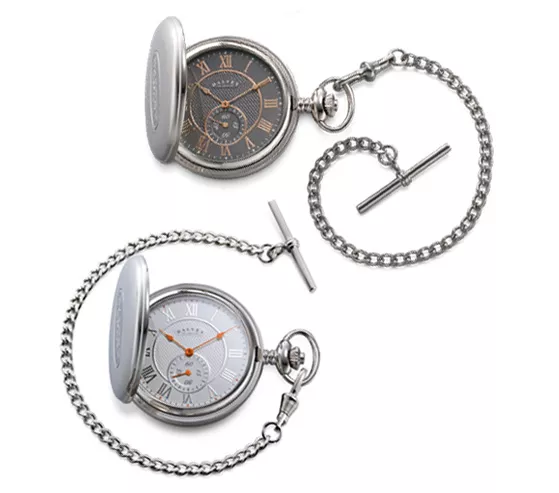 While these two are currently the favourites in the design department (though not by a clear margin, and the battle over which trumps the other still rages on) the Grey with Rose Gold has probably been the most popular with our customers so far. That's been gratifying, as this style has a very contemporary aesthetic: for designers it's always great when your statement pieces outperform their "safer" counterparts.
Having said that, even the white faced Full Hunter is strikingly differentiated, with its sunny orange accents, rich texturing, and balanced use of mirror-polished detailing. As a classic style with a contemporary edge, it also seems to have gone down well.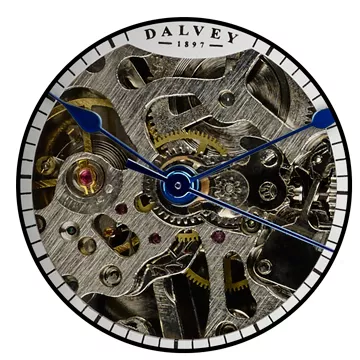 We wanted to craft a style that would be refined but bristling with mechanical detail, and we hope we've pulled it off in the Skeletal Half Hunter. The exposed mechanical movement showcases its meticulous engineering and craftsmanship, and is visible through the windowed half-hunter fob case.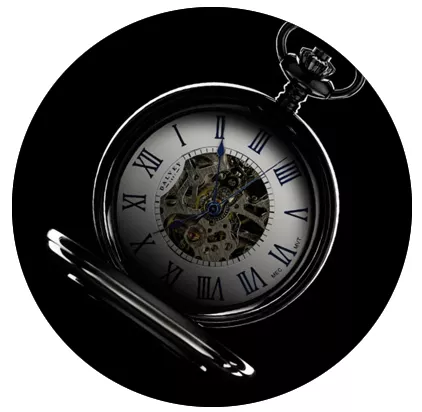 All of our styles come with beautiful chains, and each can be bought with or without a stand. The stands are great, as they give you the chance to enjoy your watch when it's not being worn or carried. All of our pocket watches are engraveable, which makes them perfect as gifts.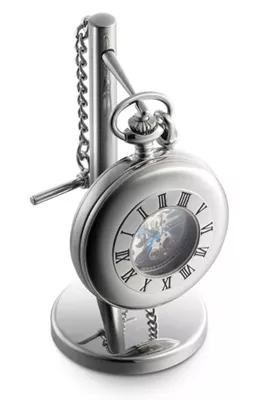 We hope you like this range. If you're interested to find out more about Full and Half Hunter cases, and about pocket watches in general, check out the Discover section of this site. As ever, we'd love to hear which are your favourites: write to us at customer-care@dalvey.com.
All the best,
Neil
Neil Grant
Director